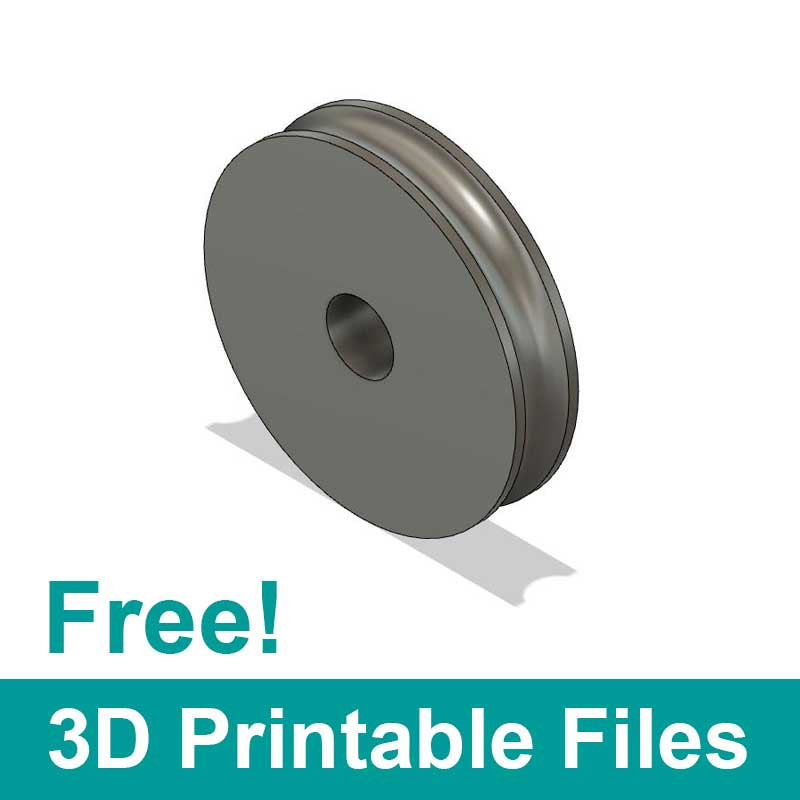  
stl-file for Bobbin Winder - BERNINA 707, 730, 830 and others
.stl-file to 3D print Bobbin Winder for BERNINA 707, 730, 830 and others
Additional parts needed: Bobbin Winder Rubber O Ring: ID: 22mm x W: 5mm
Instant downloads
Worldwide Shipping & VAT
Terms and conditions of use
Files:
Bobbin_Winder_Vintage.stl
3D-Print Info.pdf
Additional parts needed:
Bobbin Winder Rubber O Ring: ID: 22mm x W: 5mm
Slicing
No pre-sliced print files attached since the result depends on the printer and type of filament.
Recommended Print Settings
Supports: No
Infill: 25%
Filament: PLA/PETG
Nozzle diameter: 0.4 mm
Layer height: 0.2 mm
Amount of filament used, based on this settings:
1.8 Gram PETG
Note!
The size of the printout from the individual 3D Printers may vary slightly. Therefore, the printout may need some finishing work.
Standard Digital File Licence
Digital files (*.fbx *.obj *.stl *.gcode and other files) sold on 3dsewingparts.com have a strict non-commercial, personal use only license.
You shall not share, sub-license, sell, rent, host, transfer, or distribute in any way the digital file or 3D printed versions of this object, nor any other derivative work of this object in its digital or physical format (including - remixes of this object).
You can not host this files on other digital platforms, web stores, cloud repositories WITHOUT OUR PERMITION.
Franchising:
In case you have bought 3D printing files under Standard Digital File Licence and you want to 3D print physical products commercially, you can contact us at: post@syakademiet.no
Questions about the Terms & Conditions should be sent to us at: post@syakademiet.no